Guest post by Lauren Cirkot of Always Find Adventure
If you're a fan of signs, intuition, magic, or general spiritual stuff, this might be for you.
In February 2017, I was scrolling through Instagram and I came across an ad for a travel blog conference. I was interested because I was in a place in my life where I had been in corporate for about 4 years, and I wanted to get out of that 9-5 lifestyle. I was travelling very often (3-4 times a year), and all I wanted to do was travel more. I was spending a lot of time thinking about travelling full-time and running a travel blog.
I clicked on the ad to learn more, and I realized this would be an amazing first step to make connections and learn more about how to create a career in travel.
This was sign #1
But there was a roadblock. I found out the conference was located in Melbourne, Australia in just 2 months (April 2017). I was living in Connecticut, USA, literally on the other side of the world. Typically a ticket from Connecticut to Australia would cost thousands of dollars, maybe a little less if I were to fly from New York City or Boston instead.
Some travel conferences change locations every year, so I decided it would be a good idea to sign up for the newsletter and be notified when the next one would be. The only way I would be able to make it to this conference is if I found a good flight deal. Otherwise I would wait until the following year, have more time to plan and save, and hope that the location would be closer to my home. I then let it go.
Then came the second sign: the very next day I got an email from Scott's Cheap Flights showing discount flights to Sydney, Australia. Now, usually, the discount flights are out of major hubs like New York or Boston, but this time there were $750 round-trip flights from Hartford, CT! This was almost too good to be true; I couldn't believe it.
Sign #3
Well, it was true that flights were only $750 round trip. There were a couple of layovers, but to go to Australia for so cheap was worth it to me. I just had to check that the discount fell within the dates of the conference, and yep – they did! I was even able to reserve my flight fare for up to 5 days to think about it.
I had a lot of thinking to do.
I went through all of the pros and cons. I priced out hotels, hostels, and things I wanted to do in Australia. I drafted possible itineraries. And of course, I checked my bank account, because this was a big decision to make so soon.
On top of the cost of the trip, I had an extreme amount of guilt hanging over my head because at the time, I had a very loyal travel friend. We would not travel anywhere without the other. I asked her if she was available to go on this trip, and she wasn't. She also wasn't happy at the thought of me taking a trip without her.
I had to think about going on this trip alone, and traveling solo, for the first time. I had never travelled solo and this was a huge trip to do alone.
Sign #4
I'm very interested in astrology and looked at my horoscope the day before I had to make a decision on the flight:
At times, it can seem like you're the one supporting your friends and at others that they're supporting you, which is how it should be. But this week as Jupiter, your social planet, turns retrograde, you might prefer to strike out on your own and enjoy a few solo adventures. Perhaps there are experiences that you wouldn't have if you were in a crowd or even with one other person. It could be very rewarding if you go down this route.
This horoscope was the final sign I needed to make the decision. I booked the ticket.
I knew that taking an across-the-world solo trip and attending the conference would be huge steps towards my new career, not to mention huge steps for me personally! I would be flying halfway across the world, alone, to a country where I knew absolutely no one, for two weeks. I was also risking my friendship with my travel friend by going solo. This was a big deal for me.
I just knew that by going on this trip, I was doing what was right for me. Sadly, this was the beginning of the end of my friendship with my former travel buddy. But, in the end, I realized she was holding me back from reaching my full potential and achieving my goals. Ultimately, choosing to do what was best for me freed me from a toxic relationship and launched me into the early stages of my new travel career.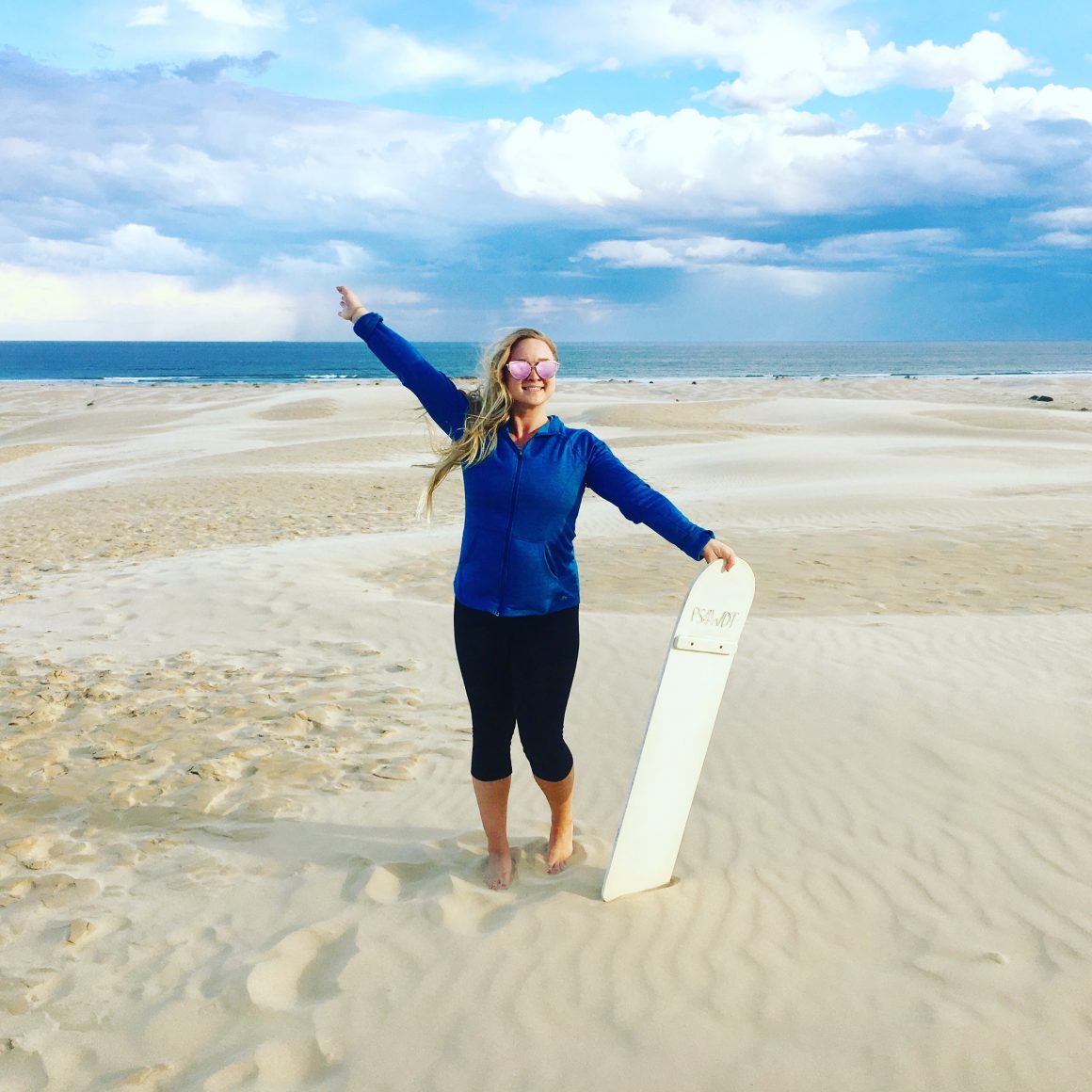 When I arrived at the travel blogging conference, I connected with people who were just as interested in travel as me, and they inspired me in so many different ways. I felt like I really could step into a new career entirely based on travel, and I was encouraged to explore all the different sides of the travel industry that support independent business growth. I saw so many possibilities for my career and realized I didn't have to be stuck in the corporate world forever.
I also conquered my fear of doing things alone: travelling alone, eating out alone, attending events alone, being in a foreign country alone. Don't get me wrong: travelling with friends or family can be awesome and create special memories that last a lifetime. But when you travel solo, you gain so much confidence and you leave yourself open to opportunities you might not otherwise have been open to if you were travelling with someone. Travelling with a friend or family member can be very limiting in the sense that you might make decisions based on their preferences as opposed to yours. It is very freeing to wake up and do what you want to do when you're travelling, not worry about what someone else might want to do.
Don't get me wrong: travelling with friends or family can be awesome and create special memories that last a lifetime. But when you travel solo, you gain so much confidence and you leave yourself open to opportunities you might not otherwise have been open to if you were travelling with someone.

Lauren Cirkot of Always Find Adventure
Now, I do always proceed with caution when I travel solo, especially because I am a woman, but I embrace opportunities to travel solo. I hold to the attitude that I don't need to wait for anyone to go anywhere. You just never know what can happen, and delaying a trip for one year might mean delaying it for many years; just look at what 2020 has done to so many people's travel plans.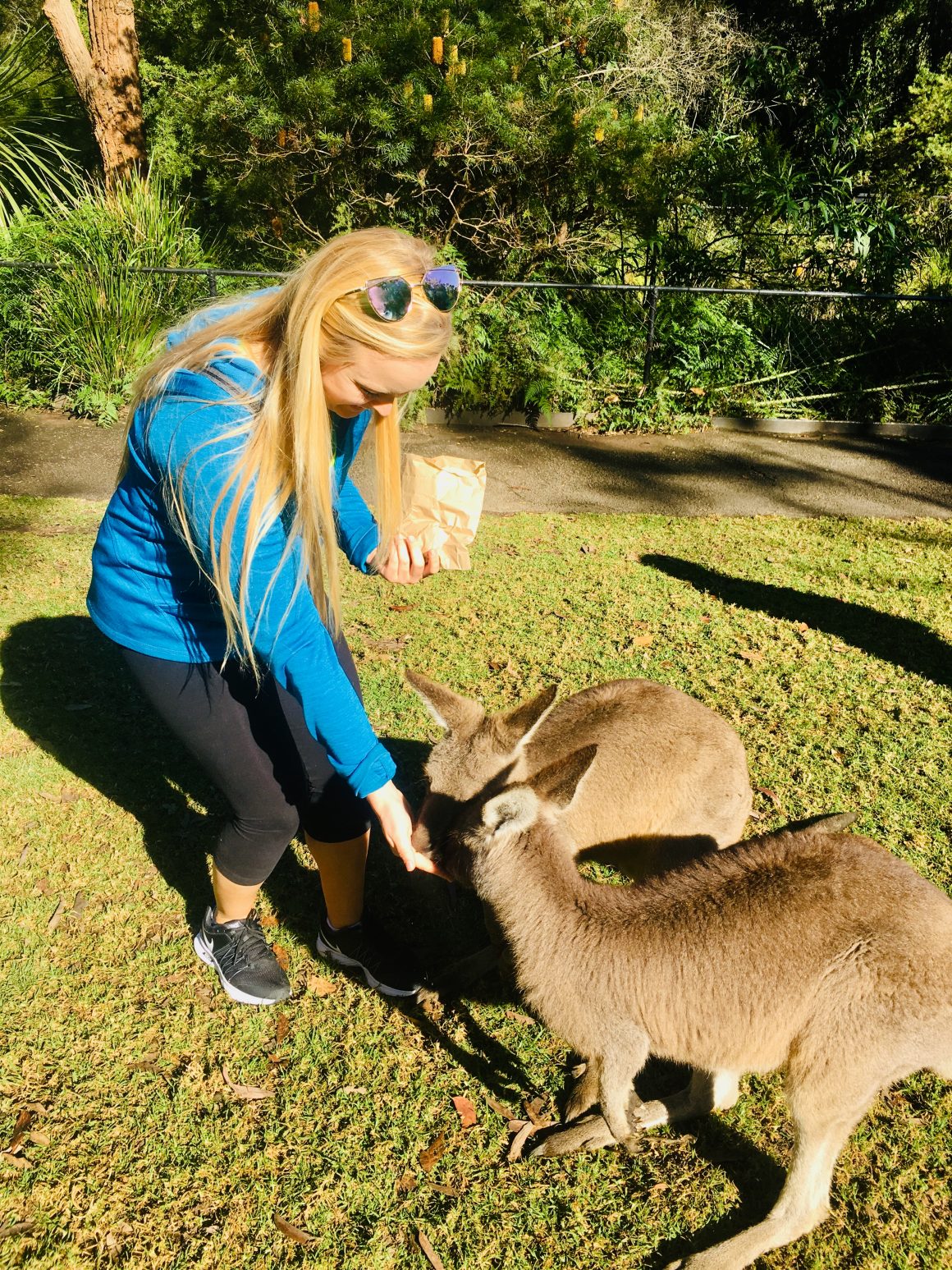 I am a happier, more confident, well-seasoned traveller and blogger because I trusted my intuition and took the solo trip to Australia. I didn't let the distance, or a limiting friendship, or my hesitancy to travel alone stop me from making the first big steps in my new career path. I'm glad I trusted myself, read the signs, and took a leap of faith into the trip to Australia that ultimately changed my life for the better.
________________________________________
About Author:
Lauren Cirkot left her corporate job after 6 years to move to Spain and follow her dream. She currently is a digital entrepreneur living a bi-continental life between Connecticut, USA and Valencia, Spain. She owns and operates a marketing consultant business, as well as a travel blog & business. Her mission is to help people find more adventure in their life through travel, career and lifestyle choices. She believes the ultimate adventure in life is finding your unique path and having the courage to own and follow it.
Website: laurencirkot.com
Travel blog: alwaysfindadventure.com 
Instagram: @laurencirkot
Travel Blogging Conference: https://thetravelbootcamp.com/the-travel-bootcamp/