The world we know and are accustomed to exploring has been quite literally shut to travellers since last January. I think we all can agree that, initially, we didn't expect it to last so long…
I can still remember people sharing on social media how they are hoping to be back on the road in a few months.
Sadly, the reality turned out quite differently than we hoped for and more than a year after the start of all this, we are still unsure when we will be able to go back to our "normal life" and "normal travel regime" if I can call it this way.
I know for us, travellers, it has been quite a challenge to stay grounded for such a long time. We have become accustomed to having at least a few trips abroad in a year and some of us were almost full-time travelling. It always feels unusual and like you are out of place when someone so familiar becomes inaccessible anymore.
It's only natural that people will start complaining and maybe even attempt to travel again even under such difficult and restricted circumstances. But the question majority has been thinking about and debating is: should people travel at all during a pandemic?
Travel as a whole is a huge privilege and no matter how accessible it will be there will still be people who won't be able to travel around their own country, let alone an entirely foreign country.
It's an even more sensitive topic when we take the context of a worldwide pandemic into the account and see how many people have died or suffered in a hospital because of the virus that, simply put, got spread all around the world because of travel.
Be it a professional, leisure, touristic or any other type of travelling, at the end of the day, it is the travel as a concept that moved us into the situation which we have now.
So seeing well-known figures or so-called 'influencers' packing their bags and embarking on a trip to Mexico in the middle of all this sure looks like a tone-deaf step in the eyes of people who have spent the last year working each day trying to contain the pandemic, who have been on the front-lines all along, who lost someone to virus, who haven't seen their family for months and who haven't dared to book a trip every since.
If we look from the perspective of the majority of people who decided to embark on a trip in the past year, they chose a destination that either doesn't have any or very little restrictions regarding travelling to and within the said destination. For example, we see a lot of people going to Mexico and similar countries that might appear as being relatively safe in comparison to the USA, the UK or any European country.
We hear those people saying and justifying their decisions by saying that they are staying safe while travelling and obeying all regulations.
But what does safe even mean?
Is it safe for you as a traveller who doesn't appear to be much concerned about the possibility of catching a virus? We after all hear phrases such as "I am not afraid about myself because it will feel like the simple flu for me in this age".
Does it also include safety of locals who are living in that destination?
This is something I have been working my head around for the past few months. I've seen a few content creators on YouTube being condemned by viewers because of their choice to travel to a remote location in Europe for the weekend, for choosing to spend a semester abroad in Seoul even though the lectures were held online or for travelling to Mexico "to wait out the pandemic".
From the perspective of those creators, they genuinely believed that they were doing everything as safely as possible and that they didn't make an irresponsible choice. After all, they were staying in a remote location, they even self-isolated and wore masks when needed.
But from the perspective of locals, the decision to come to their country during the pandemic for leisure and travel seemed disrespectful to the people living there. Comments and posts started appearing all over the internet about how it isn't the right thing to do in the current context.
People from Mexico and Seoul seemed genuinely disappointed and angry about such decisions. Here are some of the things that have been said:
"[…] it is incredibly disrespectful for your host country to "go out and about exploring" when your unessential entertainment is only possible due to the sacrifices of other people who are actual inhabitants of the country you are in. This is not the time to be a tourist."
"Please be more considerate of the inhabitants of your host country and just because it's allowed, doesn't mean it should be pursued. Extreme example but child brides are also legal in many countries, doesn't mean it is morally justifiable."
"You [a content creator] are correct in saying that regulations in SK are now much more relaxed, however one crucial thing […] is that what is allowed is not always the same as what is the right thing to do. My impression of the UK is that there needs to be more strict governance but SK culture is very different.
There is an assumption that people will not do certain things, even if they technically can. You will probably notice when you go to cafes that many are very quiet – there is a reason for this. We are all trying to stay home as much as we possibly can, despite what is formally allowed. So personally, though it may seem harsh, I think you should do the same, if nothing else but out of respect for the country you're in."
Reading these and many other thoughts and comments from local people of Mexico and South Korea really makes you think about whether it's okay to travel right now even if technically you can?
The old saying goes: just because you can do something doesn't mean you should, and I think it is something worth thinking about when deciding your travel plans today.
Of course, there is also a point that some destinations in countries like Mexico heavily depend on tourism for economical survival. So if no one comes there for over a year, how the locals are going to pay for their own food or roof over the heads?
But again, if you do come, you also one way or another risk transmitting virus and its new strains.
I think this is one of those problems that doesn't have a clear right answer. Maybe it's all about choosing lesser of bad choices.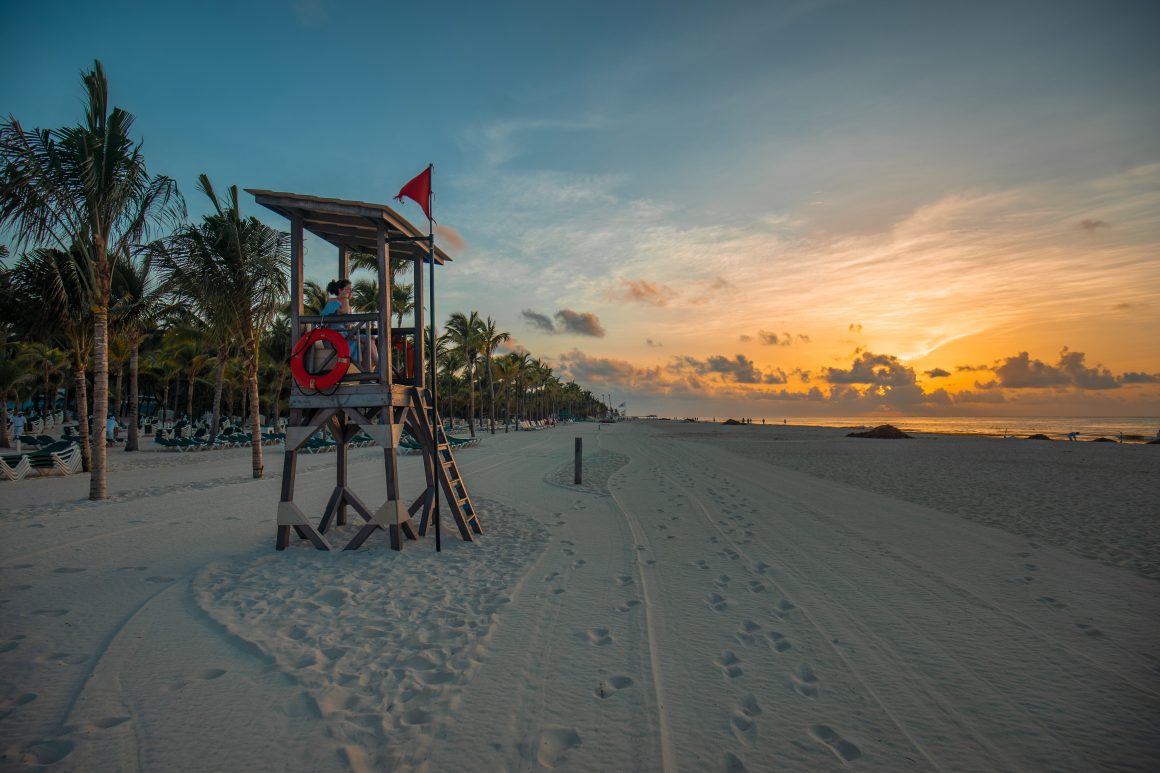 I was one of those people who thought at the beginning that we will back to normal in a year or so. I was also one of those people whose major travel plans have been postponed for the time being. And I was also one of those people who thought that travelling safely is still possible if you obey all the requirements of the local government.
Today I have a different opinion.
But I am not writing this article to condemn those who travel right now or to lecture on what is right and what is wrong. We already have enough harsh and heated discussion going on online which sometimes do more harm than good.
So by being a traveller myself and understanding the urge to travel and still choosing not to do it, I wanted to write this article as a means of pouring my thoughts out, raising rhetorical questions that might spark thought to someone or maybe even create a conversation that I would gladly take a part in as long as it's respectful and well-intended.
I think we sometimes get lost in discussions while having only one view of the situation but often forget the other – in this case, the perspective and the well-being of locals. Let this piece be an encouragement to make the decisions only after weighing on both sides.
If you do decide to travel, always makes sure to check out the regulations of the local government and take all the precautions for your own safety as well as the safety of locals with whom you will be interacting with.
In the end, we all want the same thing – for the pandemic to be over and to go back to the closest version of normal we were used to.